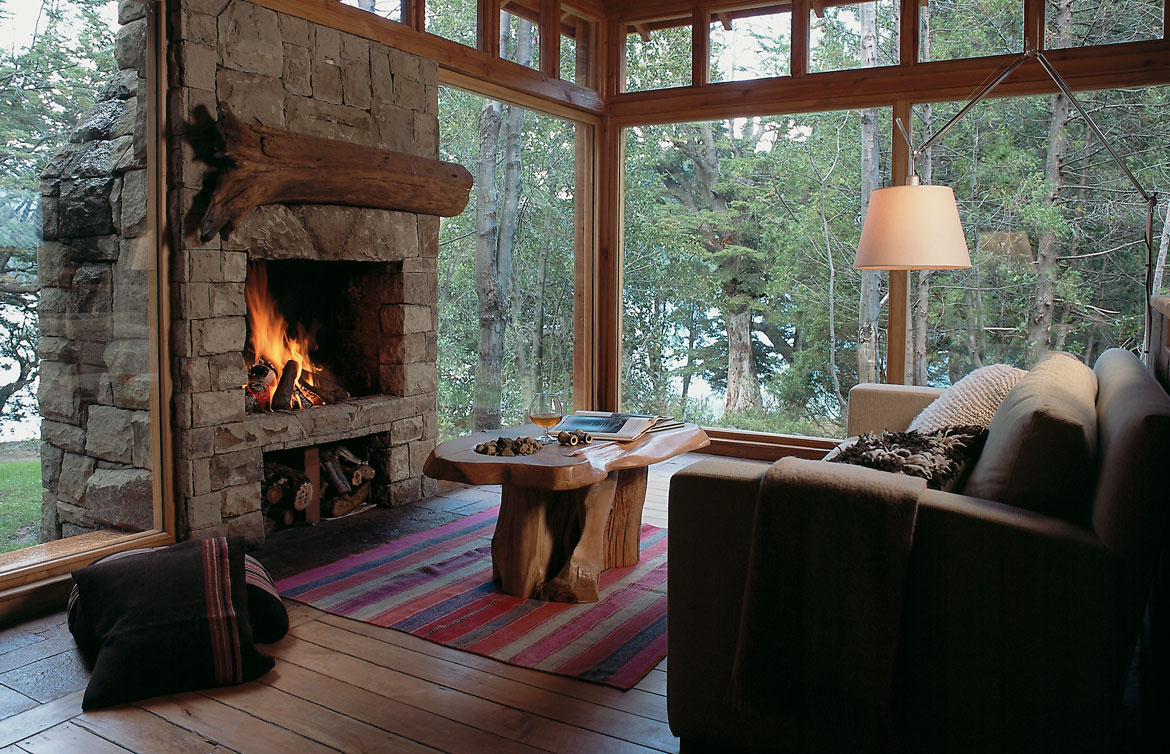 Commitment with the environment
El Aura Lodge has built and operates its own water, energy, effluent treatment, telephone and internet services.
Electric power and Heating: Since mid-summer, and sometimes as early as the beginning of February, the streams has very little water, waiting thirsty the first April rains. As El Aura Lodge generates its own energy through a mini hydroelectric plant (and a complementary thermal generator), this shortage of water forces energy cuts during some hours in the afternoon and evening. In any case the supply is guaranteed for 10 to 12 hours per day.
The suites for 4 people have an emergency light system and another that guarantees the availability of hot water and heating even in those hours without power.
The two suites for 2 people also have such emergency lights system but not that ensures hot water and heating. In these two suites you have to know that there will be no hot water and heating from 12 at night and until 8 or 9 in the morning. The suites have been built with a high thermal capacity so they will cool slowly during the night but they will heat up quickly in the first half hour after the restoration of the electrical energy during the morning. And for those who enjoy fire, these suites have a fire place that replaces that gas heating. And leaving the thermostat on, the heating will turn on automatically in the morning ensuring that the cabin is warm and the water hot for the morning bath.
Internet and wi-fi: The suites have a LAN connection and wi-fi but remember that we are in a remote place and consequently this internet service is usually slow for navigation but works very well for whatsapp.
---
More About Suites