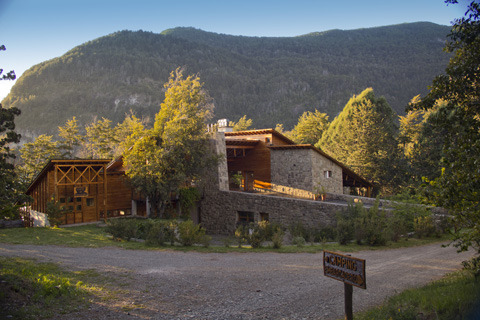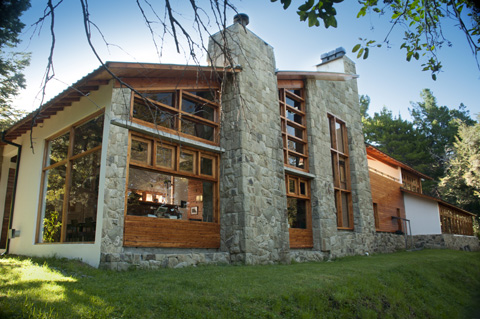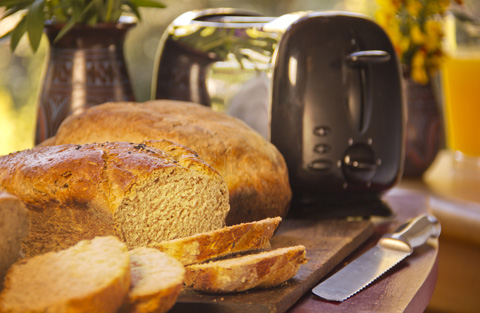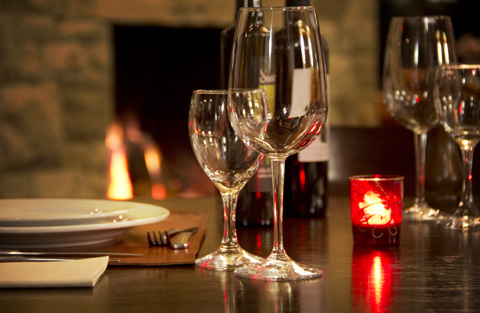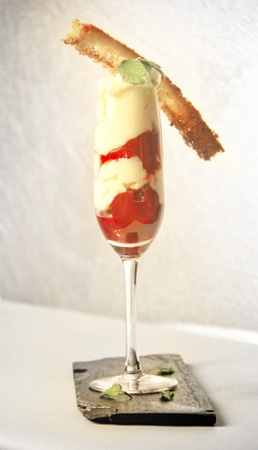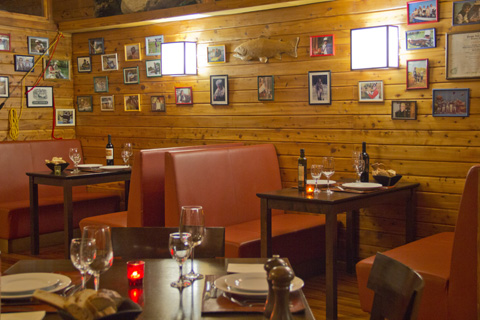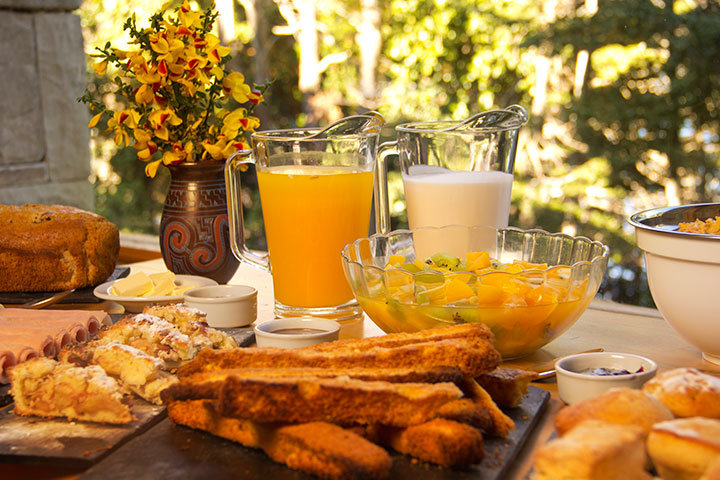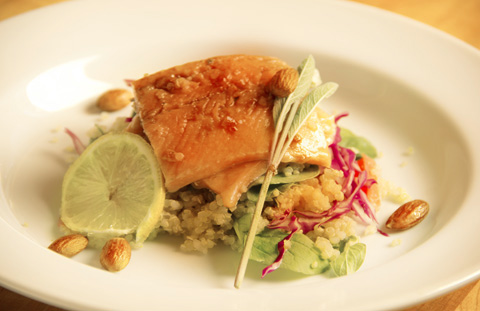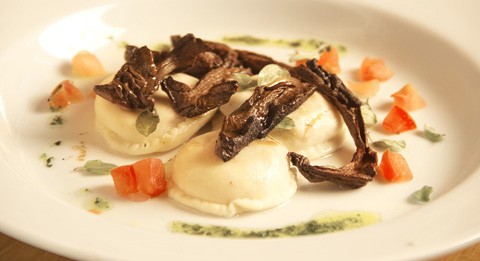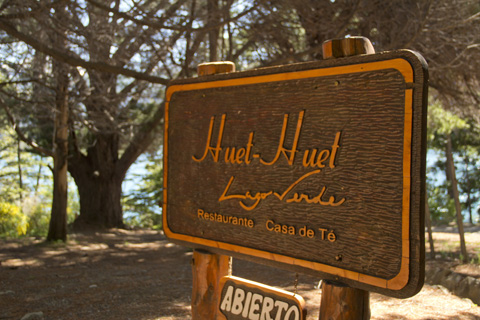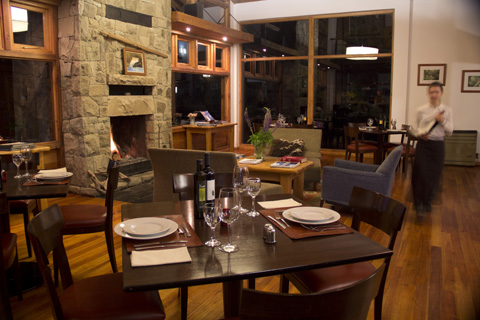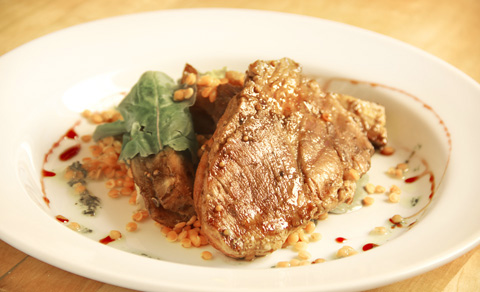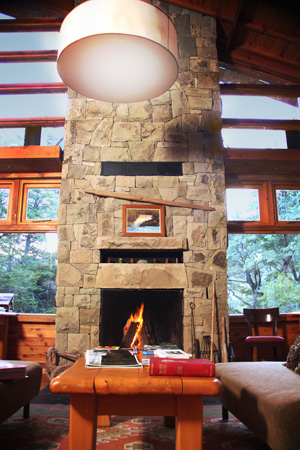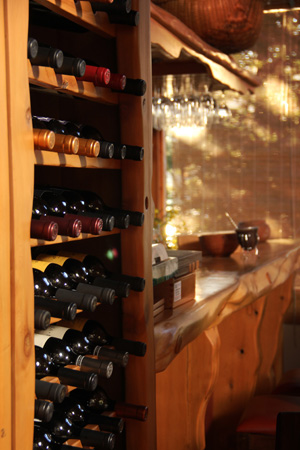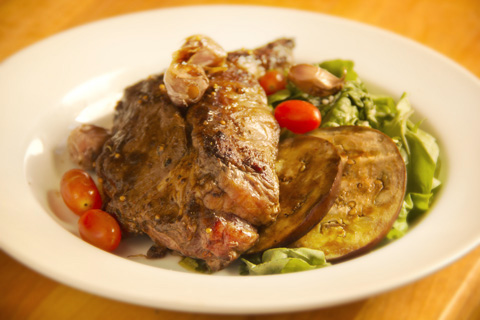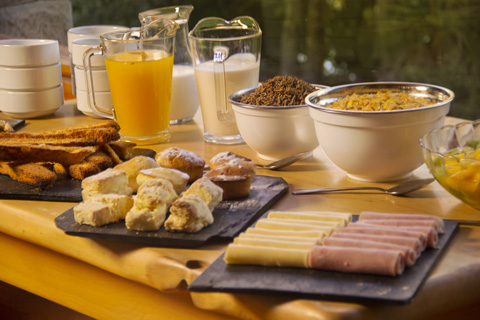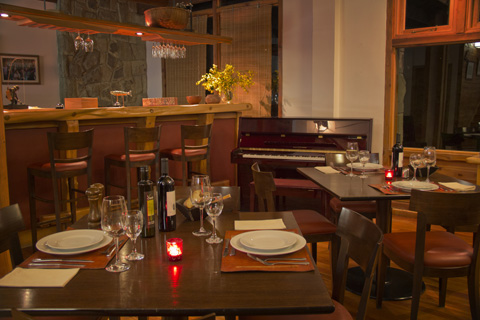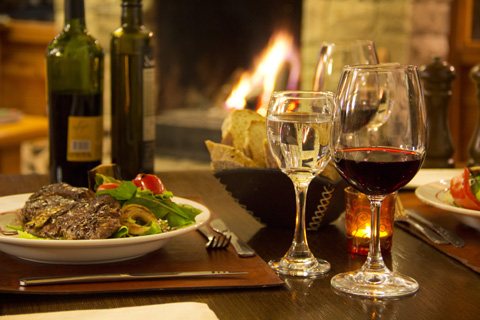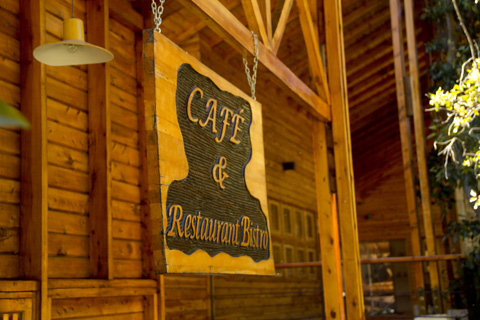 El Aura Lodge

 has two gastronomic spaces: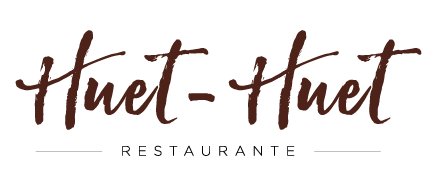 It is a gourmet restaurant with an area of 210 m2 and a capacity for 32 people;
Huet-Huet, offers an intimate and informal atmosphere to enjoy the best signature cuisine, made with natural products typical of the Los Alerces region: aromas and flavors of Patagonia, accompanied by famous Argentine wines.
Also, in the afternoon, Huet-Huet opens as a Tea House.


With an areas of 60 m2 and capacity for 20 guests.

Entrées
Soup of the day (With seasonal products and fresh vegetables)
Patagonia's salad (Mix of greens, small tomatoes, slices of smocked cheese, baked pine mushrooms and local dressing)
Smoked trout bruschetta (Dill alioli, greens mezclum, candied tomatoes)
Main Dishes
Grilled trout (In citrics and seeds with grilled vegetables)
Argentine steak (Chorizo steak or eye rib steak)
Pasta of the day (Sauce choice)
Chiken blanquette (With leek cream and Tamani rice pilaf)
Lamb ragout (With spices and wheatberry)
Mushroom risotto
Desserts
Créme brûlée baked cream with warm caramel
Crimson mousse mousse made of berries mounted on black welsh cake fresh fruits
Chocolate semifreddo homemade ice cream of semisweet chocolate
Cup of mixed berries with cream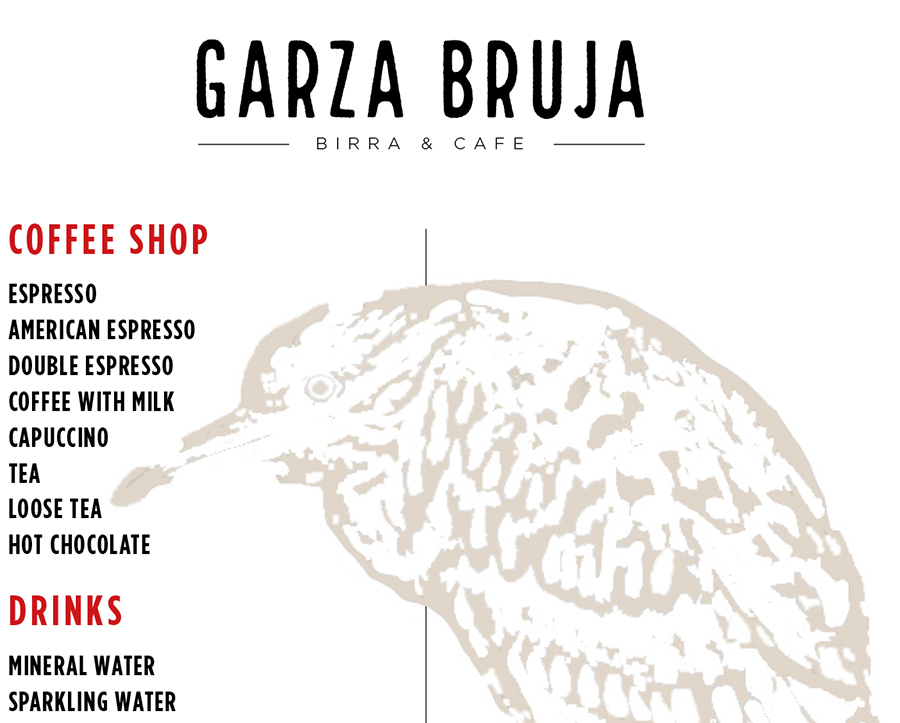 Almuerzo
SANDWICHES
Pressed chesse and ham sandwich (In home bread)
Vegetarianwarm homemade bread sandwich (With varied cheese, aioli of arugula -rocket- and baked tomatoes)
Homemade hamburger (With cheddar Chesse, bacon and potato chips)
Small focaccia pork sandwich (Bondiola braised in red beer with mustrad and honey dressing, pickles and with chips)

PIZZAS
 Mozzarella (Tomato sauce and mozzarella)
Napolitana (Mozzarella, fresh tomatoes, basil, candied garlic)
Patagonia (Mozzarella, smoked cheese, local pine mushrooms, baked tomatoes, merken dressing)
Of Cheeses (Mozzarella, blue cheese and smoked cheese)

SALADS
Mountain Salad (Mix of greens, local pine mushrooms, small tomatoes, smoked cheese, herbal dressing)
Salad from the orchard (Mix of greens, small tomatoes, carrots, fresh vegetable of the day and classic dressing)

PIES - Savory tarts: Consult
Vegetables
Ham and cheese
Tuna
Corn



DESERTS
Dulce de leche cheescake (With chocolate crisp)
Fruits salad
Icecream cup
---
Go to another experience