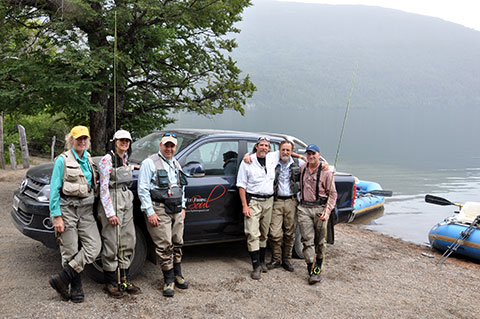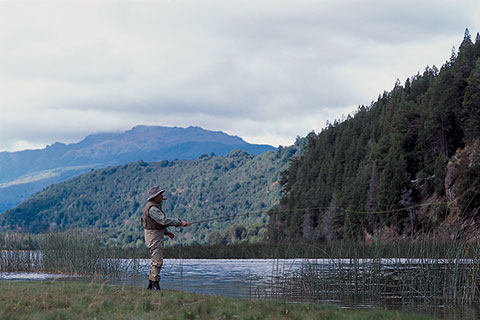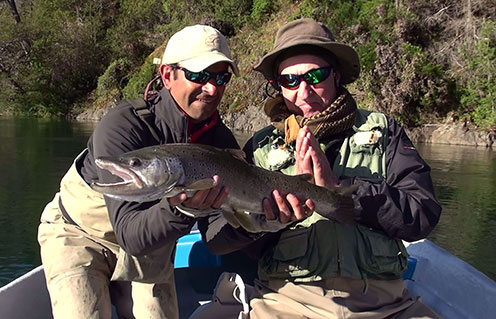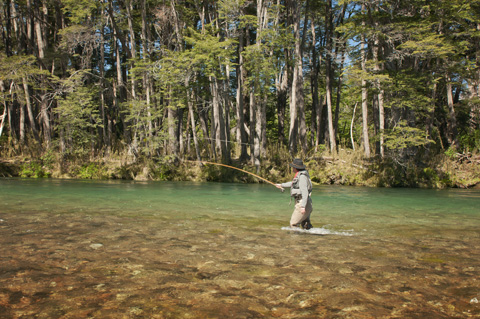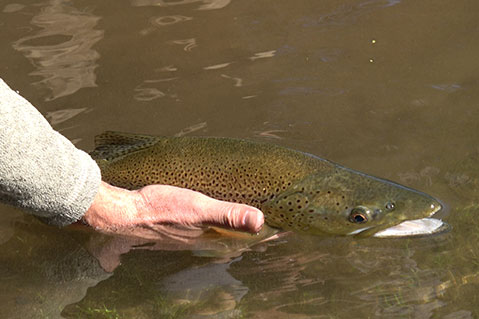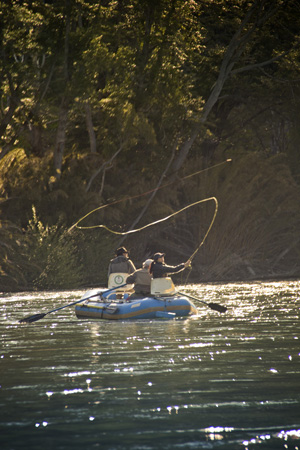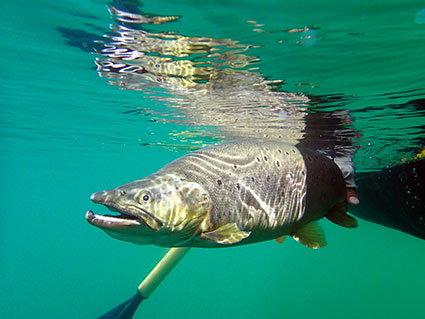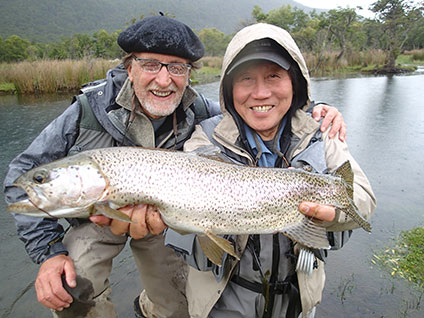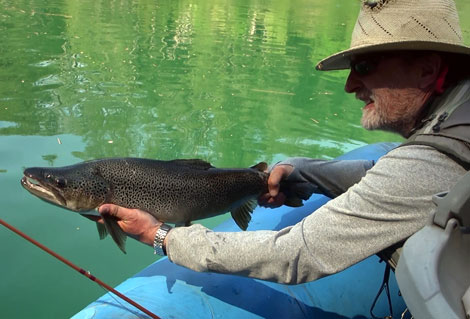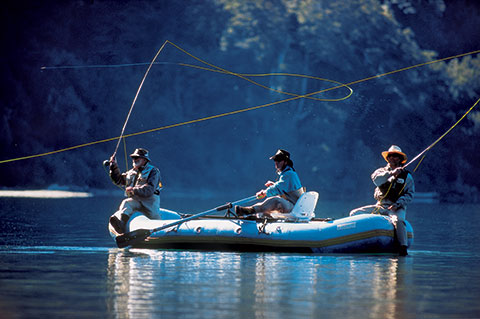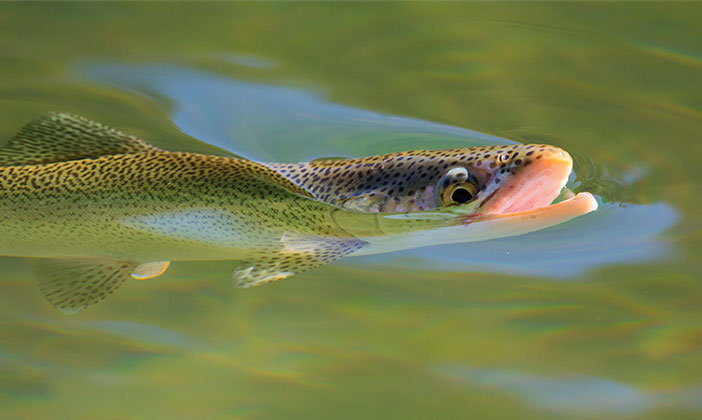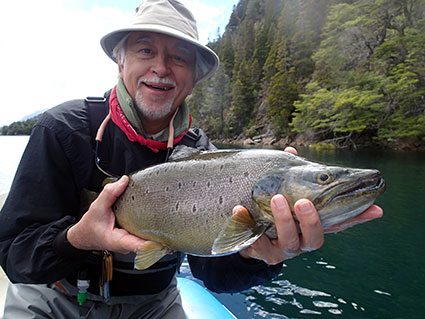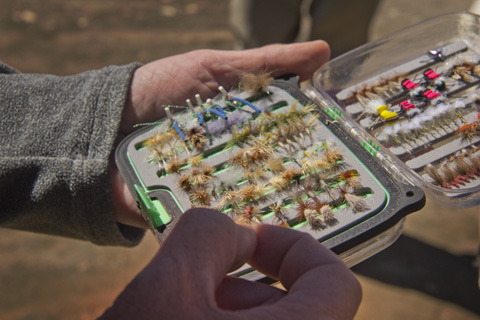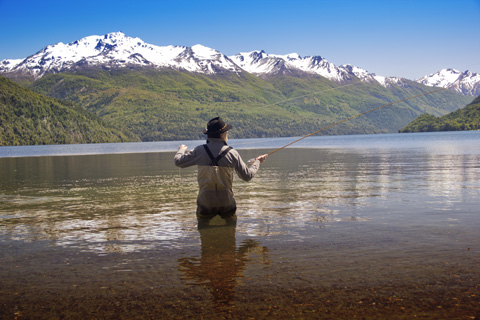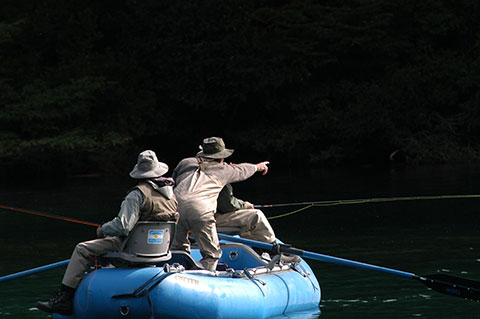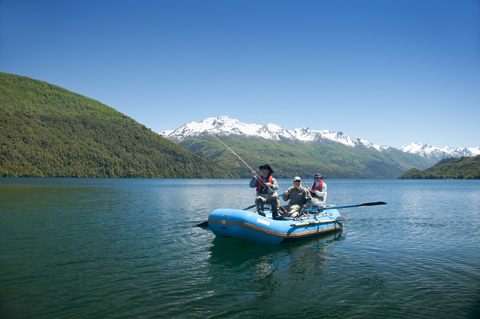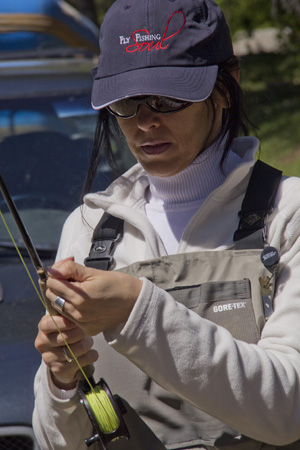 Located in the center of the fishing area of Los Alerces National Park, in the Argentine Patagonia, El Aura Lodge is a paradise for fishermen, since it gives them the opportunity to spend their days fishing in a protected area, just meters from suites and accompanied by experienced bilingual guides. Most of the rivers and lakes are exclusive for fly fishing and release: they are home of rainbow trout, brown trout, brook trout and landlocked salmon. Almost all fishing destinations are within a one hour radius, either by car, boat or raft. A typical fishing day starts after breakfast, when the guide will inform about the particular fishing conditions of the day (type of fishing, wading, etc.). Then, at noon, the group will share a wonderful lunch outdoors. And after an intense day of fishing, back at the lodge, a selection of drinks and appetizers will anticipate dinner.
El Aura Lodge is located in the heart of Los Alerces National Park, on the southern margin of Lago Verde, a small and beautiful lake where the famous Rivadavia River flows in and from which the no less known Arrayanes River flows out. And less than an hour away from the Lodge we have access to several floating sections of the Carrileufú River.
These rivers are not only excellent fishing spots but also have a dazzling beauty, so that the fishing experience is unique.
You will be fishing for rainbow trout, brown trout, fontinalis and landlocked salmon.
The season opens on November 1 and closes on April 30
Spring (November and December) is the best time to fish with nymphs, while Autumn (March and April) is the best time for dries.

In November the days can be cold (range of temperatures between 0 ° C and 20 ° C) but the weather warms up as Summer approaches.

During January, February and March the climate is quite warm during the day and cool at night (temperature range between 10 ° C and 30 ° C).

 
If you plan to bring a single rod, then the best choice is a 9-foot one for a 6-line, as it suits almost all fishing conditions.
A good reel is also necessary with an extra reel for two lines, one for WF floats and one for ST or WF.
If you are a lover of the dry fly then you can add an 8 foot rod for a line 4 or 5 for the smaller streams. If, on the other hand, you prefer fishing with streamers, you can add a rod for a 7 or 8 line to launch larger flies with greater comfort.
Leaders of 9/12 feet and tippets 3x to 5x.
Do not forget the flies. Dried in sizes 10 to 16 like the Adams, Wulffs, Goddard Caddies, Humpy, Irresistible, Grasshoppers, they have to be in your box. Nymphs in sizes 6 to 14 like the Stonefly, Prince, Hare's Ear, Montana also have to accompany you.
Streamers? Bring them in sizes from 4 to 10: Olive and Black Buggers, Matukas, Muddlers.
The guides will provide you with some local designs, but we also suggest you deal with your favorites.
If you plan to travel in Spring or towards the end of the season we suggest a neoprene wader. For the summer (January and February) you can use a light wader. Wading boots with felt soles are also important.
---
Go to another experience