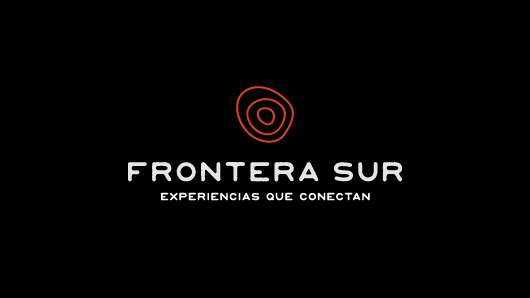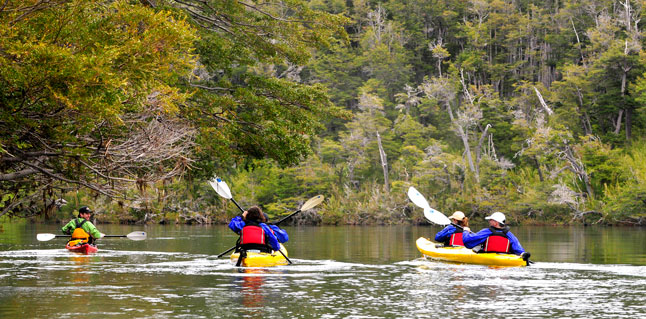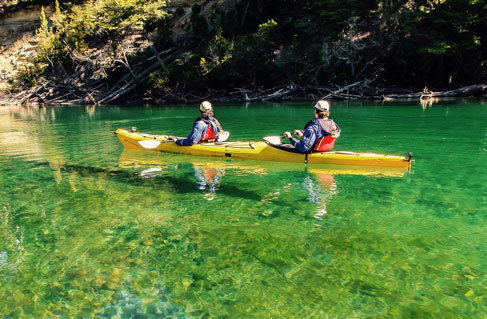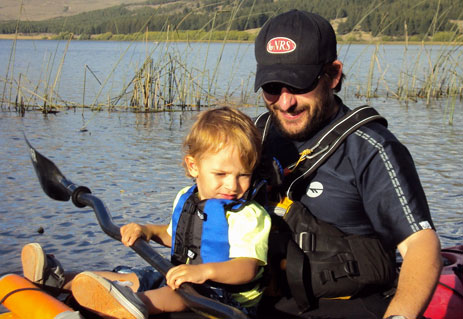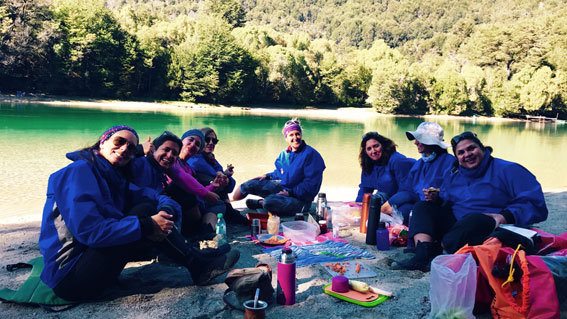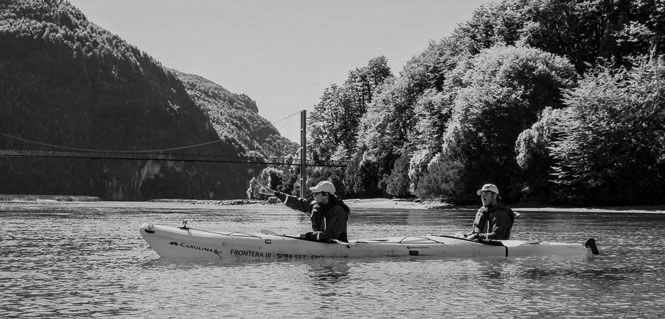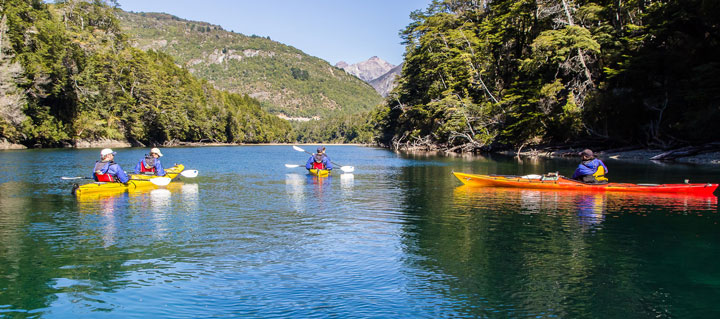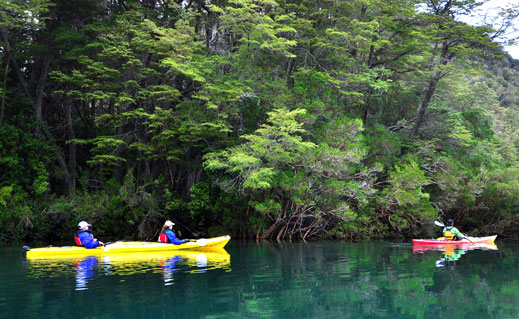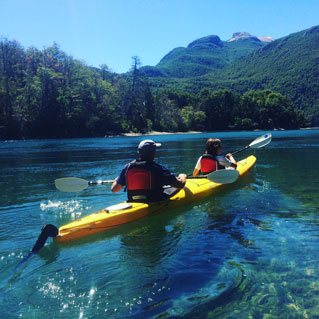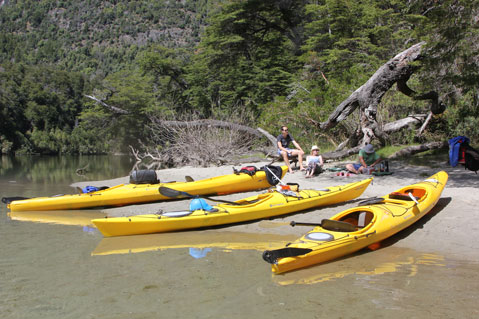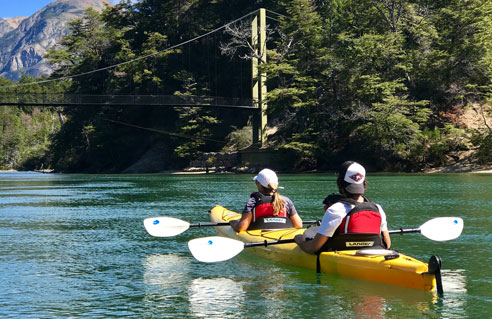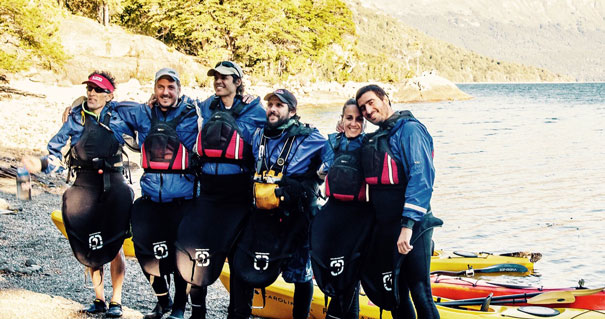 At El Aura Lodge, our clients will be able to access to unique places in Los Alerces National Park thanks to the Crossing Kayak: a discipline of low environment impact and close contact with nature, in which participants will enjoy an activity with a personalized service and a strong component of adventure and sports challenge. This unique eco-experience, results from the agreement carried out between El Aura Lodge and Frontera Sur, a benchmark of adventure tourism in Patagonia.
Excursions and expeditions in Crossing Kayaks are made in predetermined circuits inside or outside the Park, covering other ecosystems such as the Patagonian Plateau or the Chilean Fjords. Departures are led by guides authorized by Prefectura Naval Argentina and the National Parks Administration, with international certifications.
The kayaks are double, with rudder and designed to navigate with cargo and at sea. In addition, we provide HD digital photography and video services to obtain the best memories of each experience.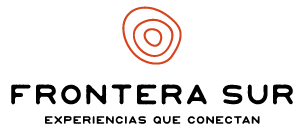 José Martín Capllonch, our Head Guide is a partner & founder of Frontera Sur. From the age of 7 he began to relate to the sea and nature through kayaking, sailing and exploring the arid landscape of the Patagonian Coast, becoming over the years volunteer instructor and educator of the Foundation "Knowing Our House".
Already installed in Esquel, he became a Rafting Guide, Safety Kayak, Sports Diver, Cruise Kayaking Guide and one of the first Argentine Level 4 Sea Kayak Instructors of the American Canoe Association.
In addition to an excellent instructor you will find in Martin a friend willing to share adventures that awake new sensations and experiences.
---
Go to another experience